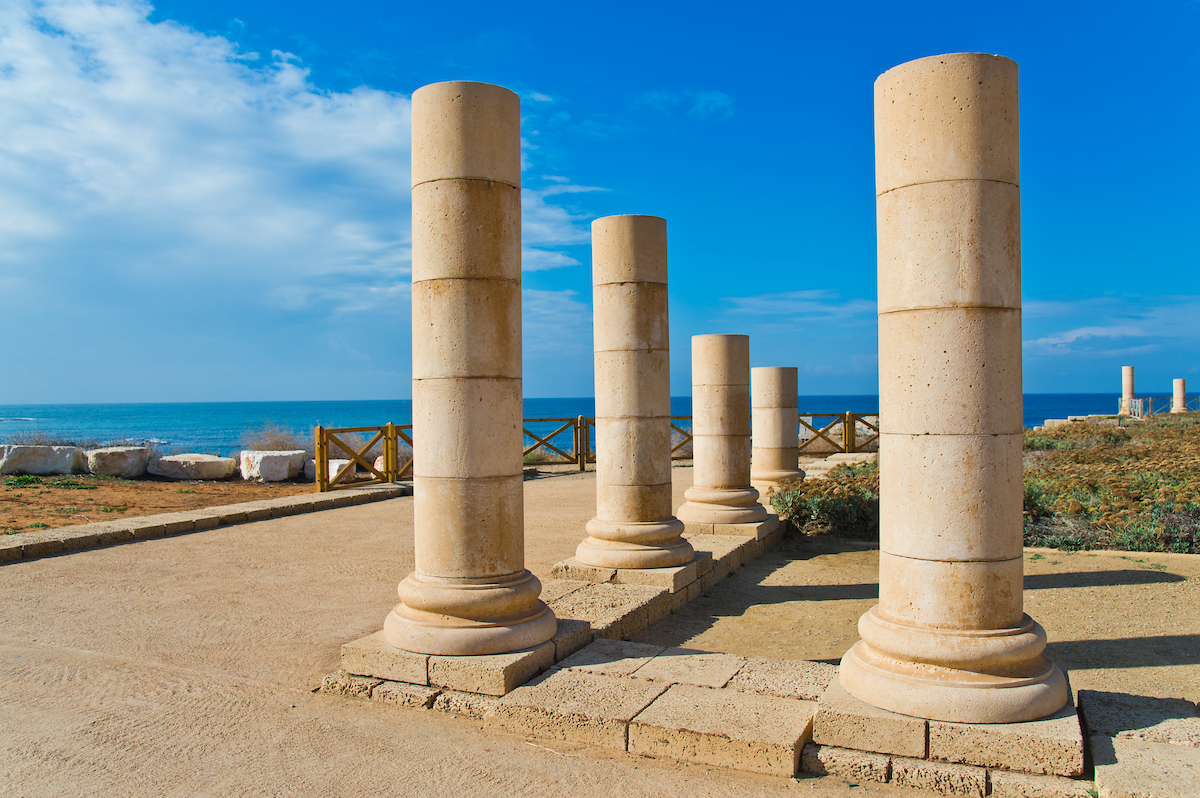 Coral Palace Caesarea
Caesarea Maritima was a large harbor city built by Herod the Great, King of Judea, in 25 BC on a site of previous Phoenician settlement. The city was named in honor of Oktavian Augustus, and was a busy trading location. Now the archaeological site of Caesarea is arranged as a national Park, with comfortable promenade paths around the site, exhibitions, explanation signs, and a pleasant restaurant and shopping area around the Ancient harbor. 
Herod´s palace is named Coral Palace and was built on the small island/peninsula, now submerged under sea level, but it is still possible to see some mosaics from the viewpoint along the promenade. Crusaders fort is in good condition, Temple of Augustus unfortunately has just a few remains on the ground.
Further reading