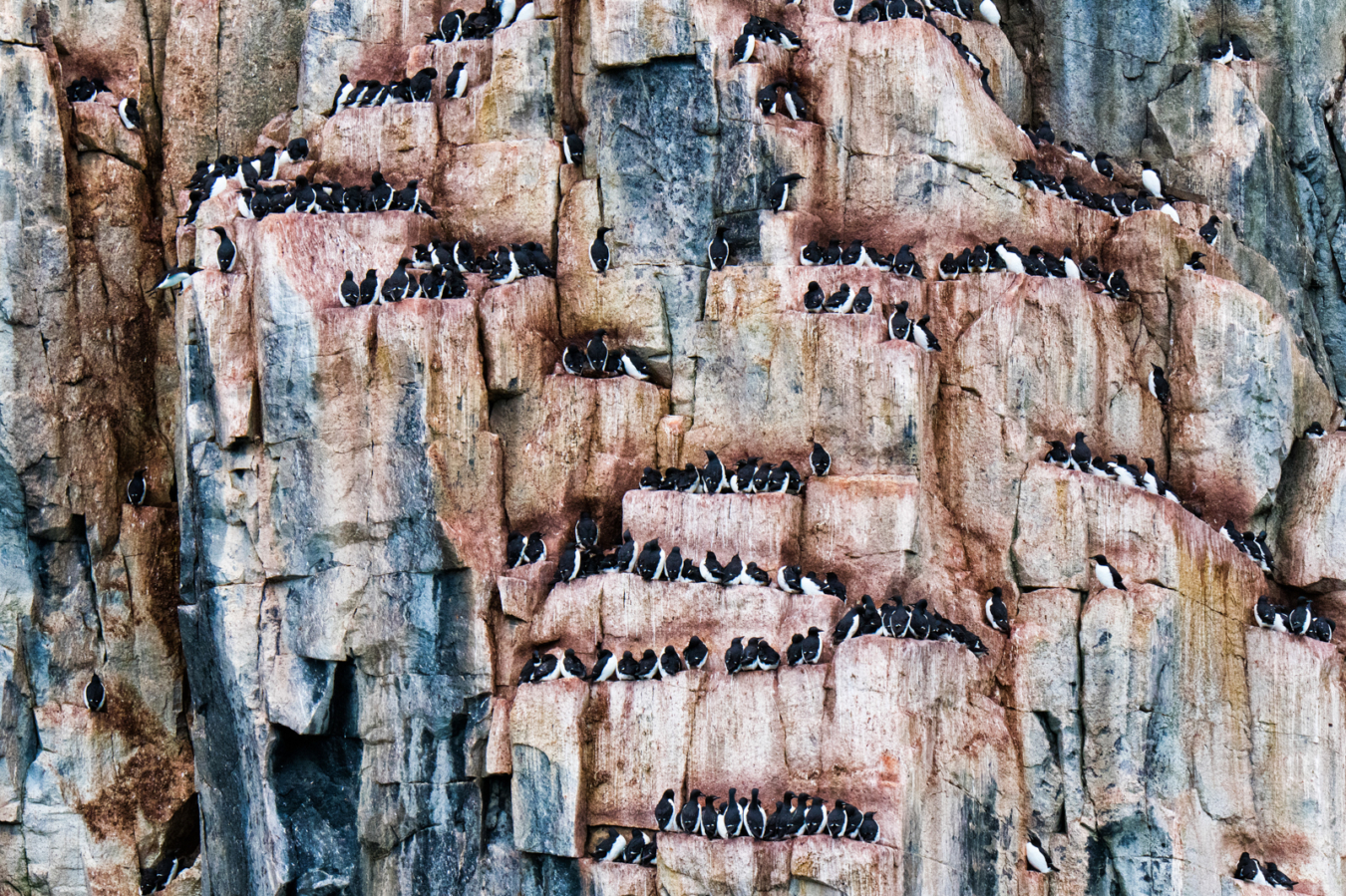 Alkefjellet – Mount Guillemot
Day 6 of our Arctic journey sent us to Akerfjellet, which is known for the guillemot birds covering the cliff side all summer before taking their heroic journey south. These little birds are a tough species. When the birds reach adolescence at only 20-21 days old they must jump off the high cliffs into the arctic waters joined by their fathers for a swimming migration in the rough seas to travel away from the breeding ground to areas around Iceland and Greenland. They travel back to the same breeding area each spring.
As we entered the zodiac boats to take a closer look at the birds, gone are thoughts of framing that perfect wildlife shot. Rough seas and swells were crashing against the small boats. Instead, hastily taken photos to be cropped later are snatched between sheltering one's camera from sea spray and the ever-present risk of aerial excrement.  It was definitely a risky boat ride with a boat full of photographers with expensive cameras. Giant zip-lock plastic bags were the saving grace of the day.
Further reading