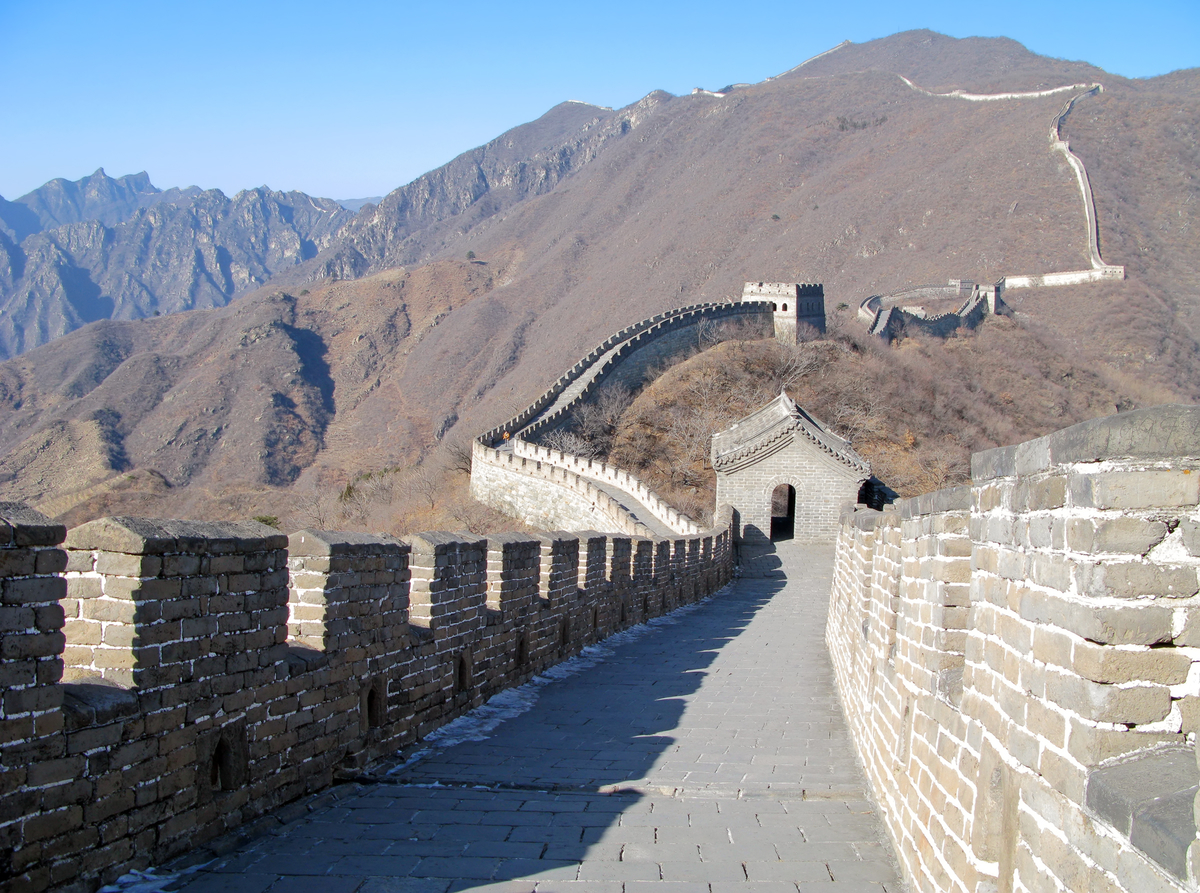 The Great Wall
People always ask me – "What has been your favorite travel destination?" This is always a hard question and almost impossible to answer because you can usually find something unique in any location. After reflection I usually give the same answer. One of my favorite spots in the world is standing on the Great Wall of China. I don't go back to places often when traveling because there are so many unique places to visit but I have visited the Great Wall almost a dozen times.
Started around 200 B.C. during the Qin Dynasty and stretching over 5500 miles long; the Great Wall is truly an engineering marvel. During this time there were no modern tools available and construction cost hundreds of thousands of lives in the process of manual labor carrying heavy stones up cliffs that are hard to scale carrying only a camera. Millions of Chinese built the wall utilizing natural resources to create a defense barrier for China. Every time I stand on the wall I cannot imagine how it was constructed and think about the cost that so many paid.
I have seen the wall in all four seasons but my first visit to the wall was always special to my favorite pass called Mutianyu in the middle of January. The Great Wall is about an hour drive outside of Beijing but because the elevation is higher, it is always much colder on the wall in winter than in the city. I remember the surreal feeling of being the only person standing on the wall and wondering in a country so populous how this is possible on any day of the year. The photo above captures that moment on the cold winter day when I was the only one standing on the Great Wall.
Further reading